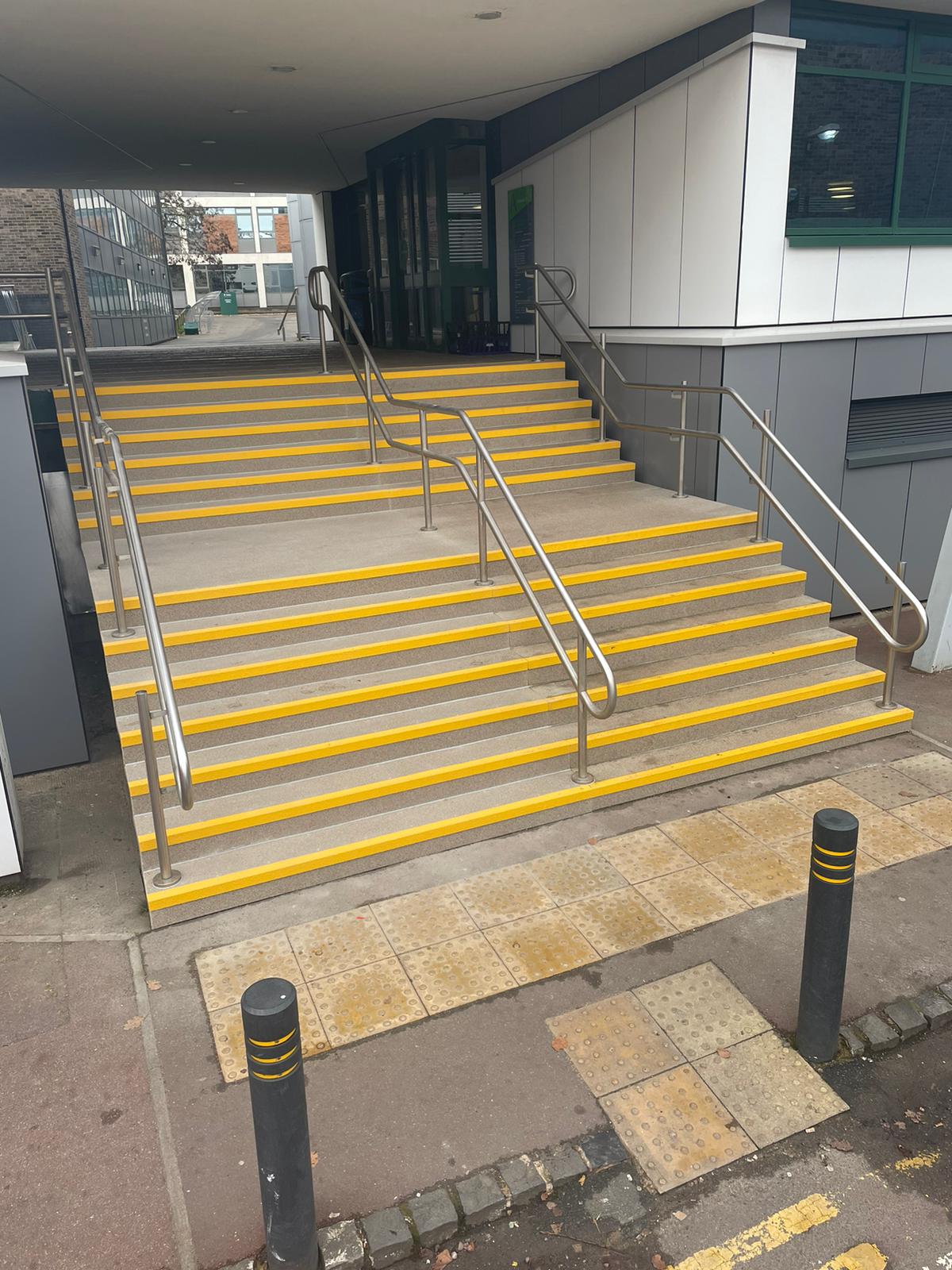 What we offer
DK Building & Maintenance Services Ltd's office refurbishments services throughout Nottinghamshire and the Midlands and surrounding areas
At DK Building & Maintenance Services Ltd, we specialise in all aspects of construction, assisting businesses with the refreshment and transformation of their office spaces. As an established team, all of our refurbishment work is completed to a premium standard, allowing us to meet and even exceed our customer expectations with every office refreshment project we take on. This makes us a first-class choice when selecting a construction team to take on your office refreshment work.
To create a happy work environment, we strongly emphasise the importance of keeping the space as fresh and upbeat as possible. At DK Building & Maintenance Services Ltd, our office refreshment projects give businesses the opportunity to transform their worn and outdated offices into clean, tidy, healthy workspaces in order to boost their business in a multitude of ways.
We understand the refreshment significance and level of demand can vary when it comes to refurbishing office spaces. With this in mind, we approach all projects in a bespoke manner, consulting closely with the business owners to discuss their office refreshment requirements and to select their project specifications. This allows us to gain a clear understanding of the work required to refresh and transform the office to suit their business's exact needs.
At DK Building & Maintenance Services Ltd, we proudly work closely with industry-leading manufacturers who supply us with our top-quality construction materials. This ensures all of our work is nothing less than high-end, allowing our customers to get the very most out of the results we achieve.
At DK Building & Maintenance Services Ltd, we comply with modern governed standards whilst conducting our office refreshment projects. This ensures all office environments are maintained in a hazard-free position from the project start to finish and ensures all results comply with strict building regulations, deeming the premises safe for staff, customers and more.
For more information on our office refreshment services, or to discuss your project ideas with our team at DK Building & Maintenance Services Ltd, call on 0115 9249827.
Don't settle for anything less than the best
Based in Nottingham, we cover the whole of the building trade
We offer our services throughout Nottinghamshire and the surrounding areas. If you're not sure if we cover your location, or if you'd like any additional information regarding any of the services listed then please feel free to call the contact page to get in touch with us via email.
Contact page
Tell us the details
---
Reach out to us using whichever contact method suits you, and tell us about your project.
We provide a quote
---
We will then go over the details and provide you with a no obligation quote to have the work carried out.
Receive a start date
---
If you're satisfied with the quote, we will contact you to arrange a date for us to complete the work.